Monday, October 21, 2019 Next Date
7:00 - 9:00 pm
Call church office for location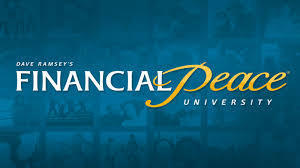 Take control of your money with Financial Peace!
This nine-lesson course uses biblical wisdom and common sense to help you tackle budgeting, pay off debt, and make your money work for you! Included is your member workbook and a year of free online resources through Financial Peace Membership.
Contact Kari & Benny Kopat at 780-980-3013 for more info or go to our personalized link at https://www.fpu.com/1096171