Monday, May 27, 2019
7:00 - 9:00 pm
LAC
This event has already occurred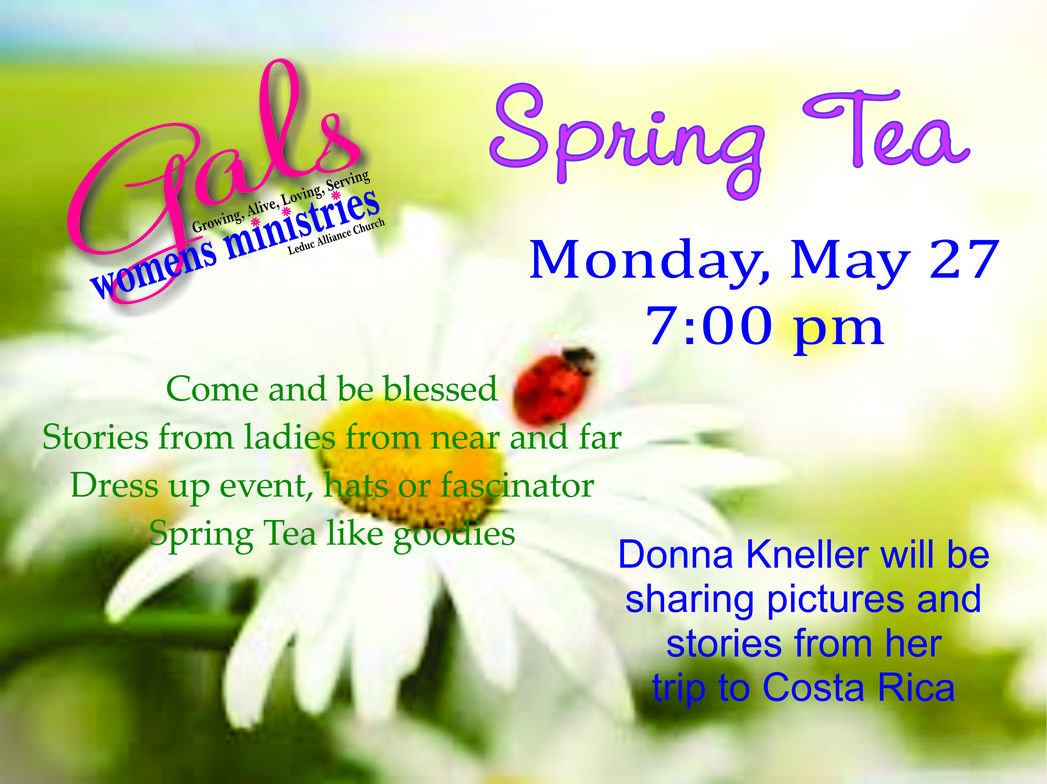 We will have a Spring Tea with stories from near and far from some special ladies.
Donna Kneller will be sharing pictures and stories from her trip to Costa Rica.
Along with tea like goodies to eat, we have a fun and encouraging evening for you.
All Ladies are Welcome!!